Description
TruEchoTM CHIRP with unique fish size indicator
Enjoy efficient and sustainable fishing with the FCV1900G's unique fish size graph functionality that utilizes TruEcho CHIRP™ technology for precise estimations of fish size and size distribution within schools of fish. You can accurately analyze schools of fish all the way from shallow to deep waters.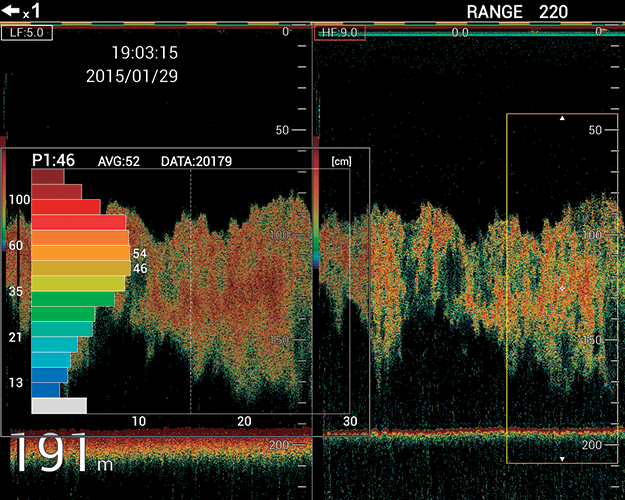 Identify size and distribution with the fish size graph
With a quick glance at the simple and efficient graph, you can get all the information you need to identify fish size and distribution. Once you know the fish size and its distribution, you can use this information to estimate the species and whether it's a viable target or not. Together with the TruEcho CHIRP™ technology, the FCV1900G allows you to choose the best position to throw your net. Then, based on the fish size graph, you can choose the right mesh size for efficient operation.
(Recommended transducers: CM265LH or CM599LH)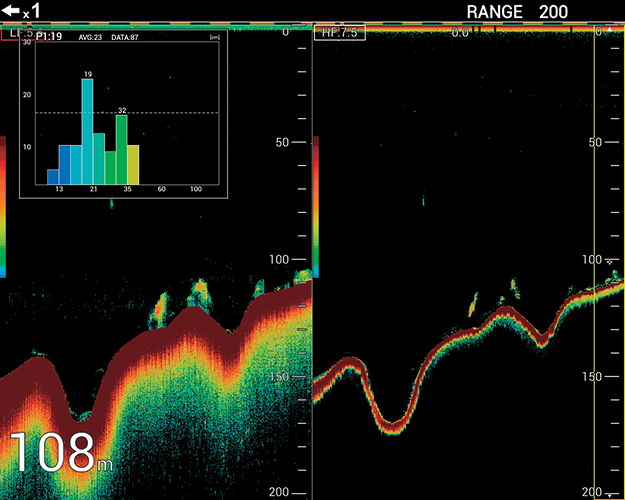 Accurately determine which target to go after
Experience incredibly accurate echoes, even in deep waters thanks to our TruEcho CHIRP™ technology. The FCV1900G is well suited for trawlers where accurate and reliable information about the sea bottom is necessary. Utilizing the fish size graph, choosing the right target is simple, allowing you to maximize your time at sea, while avoiding unnecessary bycatch.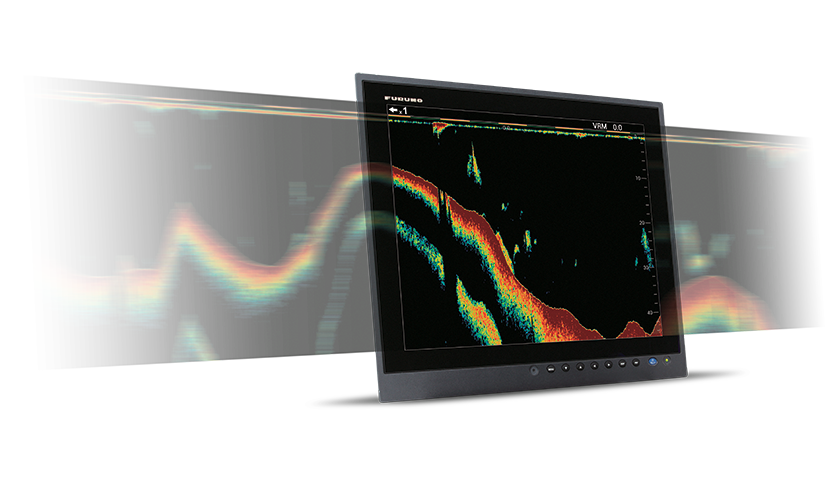 Did you see that? now you can with the scroll back function
With the press of a button you can activate the scroll back function to instantly review past echoes. Up to two previous screens can be viewed.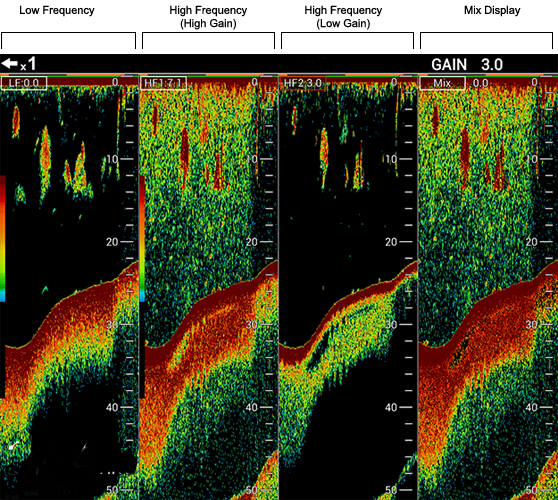 Instantly see what you've been missing
Use the Simultaneous Gain Setting to increase the visibility of the echo returns on the screen. Display two different gain settings simultaneously for increased visibility in changing water conditions and when changing vessel speed.